Lithuanian to English Interpretation
With many Lithuanians choosing to live and work in the UK, certain challenges arise where the need for an Interpreter is essential – medical appointments, legal advice, employment tribunals and such forth, this is where we come in. Should your company require translation or Interpretation from Lithuanian to English and vice versa, please fill in the contact form and we will get back to you promptly.
That contrary to popular belief, Lithuanians have been living in the UK since the late 19th Century, escaping persecution by the Russian Empire and again during WW2. 19th Century immigrants had a lot of the same problems to deal with as they do today - the primary one being language. Lithuanian is the oldest surviving Indo-European language and one of the most unchanged with history - many of the older words are remarkably similar to Sanskrit. Whilst many Lithuanian speakers may also understand Russian due to having been a satellite state of the USSR, the language is actually a Baltic language, similar but not interchangeable with Latvian.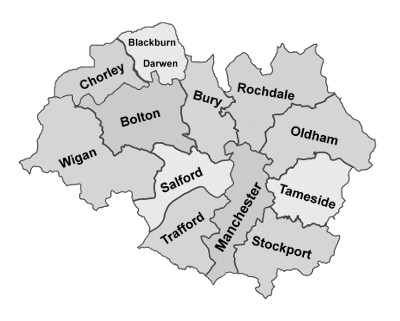 ... Accrington, Altrincham, Ashton-under-lyne, Ashton-in-Makerfield, Bacup, Birkenhead, Blackburn, Blackpool, Burnley, Chester, Chlitheroe, Darwen, Glossop, Haslingden, Huddersfield, Liverpool, Leyland, Leigh, Macclesfield, NorthWhich, Ormskirk, Oldham, Preston, Cheadle.

Solicitors, barristers, hospitals, NHS Trusts, charities, schools, councils, social services and during presentations, business meetings, excursions etc.
Please note - whilst we work in the geographical area above for face to face Interpretation, we can also provide telephone interpretation for clients further afield.

Contact us for a quote